Pasold Governors
Mr Donald Anderson OBE (Chair)
Professor Christopher Breward
Dr Mary Brooks
Ms Clare Browne
Dr Alejandra Irigoin
Professor Lesley Miller
Professor Tirthankar Roy
Professor John Styles
Pasold Members
Professor Reggie Lee Blaszczyk
Professor Maria Hayward
Professor Beverly Lemire (International Member)
Dr Peter Maw
Professor Peter McNeil (International)
Professor Marie-Louise Nosch (International)
Ms Frances Pritchard
Professor Catherine Richardson
Prof. Ulinka Rublack
Dr Philip Sykas
Dr Sally Tuckett
Professor Evelyn Welch
Ms Helen Wyld
Director
Professor Stana Nenadic
stana.nenadic@ed.ac.uk
Stana Nenadic is Professor of Social and Cultural History at the University of Edinburgh. She has researched and published on British material culture in the eighteenth and nineteenth centuries and has a particular interest in the Turkey red printed cotton textile industry. Stana has worked extensively with museum collections and museum partners. Her current project is on artisans and the craft economy in the nineteenth century.
Governors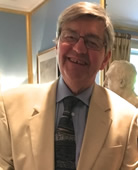 Donald Anderson OBE FRSE
(Chair of Governors)
donald.robertson.anderson@gmail.com
Donald Anderson was formally Chief Economist of Courtaulds plc. In this capacity, and as Chair of the Economic Policy Committee of the European Man-made Fibres Association, he was closely involved in the evolution of the MultiFibre Arrangement governing world trade in textiles, and was the UK Government's industrial adviser at the World Trade Organisation negotiations in Seattle. His published work includes analyses of textile industry strategy in the context of developing globalisation, and of globalisation's implications for international trade policy as a whole. Since retiring he has acted as an adviser on economic diplomacy in London, Edinburgh and Washington. He is a former Chair of the Society of Professional Economists, and a Fellow of the Royal Society of Edinburgh.
Professor Christopher Breward
cbreward@nationalgalleries.org
Christopher Breward is Director of Collection and Research at the National Galleries of Scotland. He was formerly Principal of Edinburgh College of Art at the University of Edinburgh, where he now holds a Visiting Professorship. Before working in Edinburgh Christopher was Head of Research at the Victoria and Albert Museum. His personal research interests lie in the field of fashion history and he has published widely on fashion's relation to masculinity, metropolitan cultures and concepts of modernity.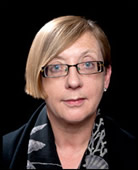 Dr Mary Brooks
mary.brooks@durham.ac.uk
Following her training as a textile conservator at the Textile Conservation Centre at Hampton Court Palace, Mary worked in America and England undertaking both conservation and curatorial roles. In 1998 she returned to the Textile Conservation Centre as Head of Studies and Research and subsequently became Reader and Programme Leader for their MA Museum & Galleries at the University of Southampton. She was Acting Director of Studies, MA Cultural Heritage Management, University of York (2009-10) and Monument Fellow at York Castle Museum (2010-11). She is now at Durham University where she has implemented a new MA in International Cultural Heritage Management. Research interests include seventeenth-century embroideries and the use of X-radiography for the greater understanding of textiles and dress. She was joint editor of the journal Textile History from 2009-2015.
Ms Clare Browne
clarewbrowne@gmail.com
Clare Browne is an independent textile historian with research interests in medieval and early modern British and European textiles. She was a Curator of Textiles at the Victoria and Albert Museum, London, for 30 years, where she is now an Honorary Senior Research Fellow, and is also a Directing Council member of CIETA (Centre International d'Etude des Textiles Anciens).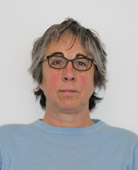 Dr Alejandra Irigoin
m.a.irigoin@lse.ac.uk
Dr Alejandra Irigoin is an Associate Professor in Economic History at the London School of Economics. Here research interests include early modern global economic and monetary history; economic history of Latin America, especially in the colonial period and the comparative political economy of Empire.
Professor Lesley Miller
le.miller@vam.ac.uk
Lesley Miller is Senior Curator of Textiles and Fashion at the Victoria and Albert Museum, London and Professor of Dress and Textile History at the University of Glasgow. She is responsible for the care and interpretation of the Museum's collections of textiles dating to before 1800, and teaches on the University's MLitt in Dress ant Textile Histories. Her personal research interests lie in French and Spanish textiles and dress (design, commerce and manufacturing), her main publications being Selling Silks. A Merchant's Sample Book 1764 (V&A, 2014) and Balenciaga: Shaping Fashion (V&A, 2017). She is a Vice President of CIETA (Centre International d'Etude des Textiles Anciens).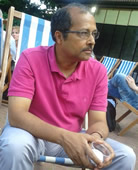 Professor Tirthankar Roy
T.Roy@lse.ac.uk
Professor Roy is an economic historian of modern and early-modern South Asia and his particular interests include industrialization, labour and employment, and historiography. He has published widely on the history of textiles in the Indian subcontinent, in particular on weavers and on the cotton textile trade.
Professor John Styles

John Styles is Professor Emeritus in History at the University of Hertfordshire, UK, where he was previously Research Professor in History. Before taking up his professorship at Hertfordshire, he was Head of Graduate Studies at the Victoria and Albert Museum in London, where he remains Senior Honorary Research Fellow. He specialises in the history of early modern Britain and its empire, especially the study of textiles, material life, manufacturing, and design. His most recent books are The Dress of the People: Everyday Fashion in Eighteenth-Century England (2007), and Threads of Feeling: The London Foundling Hospital's Textile Tokens, 1740-1770 (2010). His exhibition, 'Threads of Feeling', was displayed at the London Foundling Museum in 2010-11 and at the de Witt Wallace Decorative Arts Museum at Colonial Williamsburg, Virginia, USA in 2013-14.

Company Secretary and Treasurer
Dr Christine Boydell
cboydell@dmu.ac.uk
Dr Christine Boydell is Senior Honorary Research Fellow at De Montfort University, Leicester, UK where she lectured for seventeen years. She is a design historian with a special interest in the history of twentieth century fashion and textiles and has published widely on these subjects, including several books:
Horrockses Fashions: Off the Peg Style in the '40 and '50s, The Architect of Floors: modernism, art and Marion Dorn designs and Disentangling Textiles
(with Mary Schoeser). She has also curated a number of exhibitions including Horrockses Fashions at the Fashion & Textile Museum, London (2010) and 'Taking the Plunge' and 'Riviera Style', exhibitions devoted to the history of swimwear. She has worked as a consultant for Leicestershire Museums and Keele University.